What is it?
Media Computer Science is an interdisciplinary degree program that combines computer science with design qualifications as well as mathematics, law and economics. The focus is on a practice-oriented, sound and broad education in computer science, complemented by the areas mentioned above.
The main focus of this degree program is on computer science, which includes programming with the latest system, scripting and markup languages. Software development, databases, networks and operating systems are the basis for the development of distributed systems on the internet and mobile communication platforms. Building on this knowledge, students will subsequently learn modern concepts for analysis, modelling of application scenarios and their implementation using practical examples. Students acquire design skills in the areas of typography, layout, image design, navigation and interaction design, information graphics and animation.
What can I do with it?
Graduates of the Media Computer Science degree program are fully qualified computer scientists. They take on demanding tasks in business, industry, trade and services. Open-mindedness for new technologies and an awareness of media and design-related problems enable them to work in interdisciplinary teams and develop holistic solutions in the IT field.
+Dual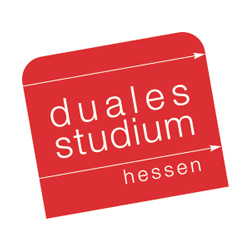 The degree program Media Computer Science is also available as a cooperative degree program. Prospective students can select a version which includes work experience. In addition to the higher education entrance qualification, applicants must also have a study contract with a partner company of RheinMain University of Applied Sciences in order to enroll for the cooperative degree program. Detailed information about the concept of the cooperative degree program and the partner companies can be found here: "Duales Studium Informatik an der Hochschule RheinMain". A flyer is also available which provides an overview: Die dualen Informatikstudiengänge (PDF 2,5 MB)
For questions about the cooperative degree program and the partner companies, please contact Andrea Ackermann-Rostek. For more general advice, please contact Student Advisory Services.
For degree-seeking students: detailed information can be found on the German page.
Study location

Wiesbaden, Campus Unter den Eichen

Standard period of study

7 semesters

Main language of instruction

German - We offer courses in English for exchange students.

Accreditation agency

Commencement of studies

Winter semester only

+Dual

The degree program is also available as a cooperative degree program.

Contact

Our i-Punkt at the Kurt-Schumacher-Ring Campus is there to answer all your questions about studying and applying.

You can contact Prof. Dr. Jörg Berdux directly for further information.