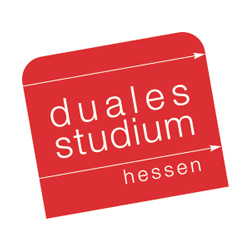 What is it?
The cooperative degree program Electrical Engineering KIS-E is conducted in cooperation with partner companies in the industry and is an ideal combination of practical in-company training and academic university studies/theory. During the first five semesters, students spend two or three days a week at the university and at the same time complete their vocational training, which concludes with the IHK examination. If they have already completed their vocational training, they work in the partner company on these days.
In the second three-semester part of the degree program, students consolidate and further develop their basic knowledge. From an extensive catalogue of electives, they choose their preferred area of specialization. At the same time, they continue to work in the company two days a week. The bachelor's thesis concludes the degree program. In addition to gaining two qualifications, students benefit from the financial security provided by the remuneration paid during job training.
What can I do with it?
Graduates of the Electrical Engineering KIS-E degree program have a wide range of professional opportunities in all sectors and company divisions with an electrical engineering focus, such as:
as a planning and project engineer in systems engineering, in energy supply companies, in vehicle construction and in the development of electronic systems,
in project planning, development, production, quality assurance, controlling and sales,
in system technology, automation, process technology, information and communication technology and energy technology.
For degree-seeking students: detailed information can be found on the German page.
Study location

Rüsselsheim Campus

Standard period of study

8 semesters

Main language of instruction

German - We offer courses in English for exchange students.

Accreditation agency

Commencement of studies

Winter semester only

Contact

Our i-Punkt at the Kurt-Schumacher-Ring Campus is there to answer all your questions about studying and applying.

You can contact Ulrike Mayerdirectly for further information.