Many international visiting scholars have come to the Faculty of Applied Social Sciences and have enriched the faculty's perspectives on social work.
2022
04.07.2022 Three scholars from Ukranian universities start six months fellowship at the faculty
A warm welcome! At the beginning of July, three scholars started their six-month guest stay at the Faculty of Applied Social Sciences. Dr. Larysa Platash, Dr. Olha Lazarenko and Dr. Olena Oleksenko are continuing their ongoing research projects at the faculty within the framework of a fellowship program for scholars at risk from Ukraine. The three scholars are working on issues of inclusion and educational participation, failure in psychotherapy with a focus on trauma, and interculturality and experiences of international students. The social worker, psychologist, and economist can now continue their research activities at the department, which had become uncertain due to the war events following the Russian attack on Ukraine.
22.06.2022 Guest lecture with Prof. Dr. Einad Pelet from Tel Aviv University
Dr. Einad Pelet from Tel Aviv University enriched the faculty during the 2022 summer semester with an exciting presentation on "Enhancing and sustaining services for people in the sex trade (IST) during COVID-19: Lessons learned from a longitudinal Israeli study on the impact of the pandemic on IST help services." Dr. Pelet is a professor at the Bob Shapell School of Social Work. There she conducts research on gender-related topics as a concern of social work. In particular, her attention is focused on research in the area of violence against women, prostitution, and human trafficking, and professional social work responses to these challenges. In addition to numerous publications, Einad Pelet has been active as chair in the non-governmental organization Ruach Nashit, which advocates for individuals affected by gender violence and promotes their economic independence.
16–18.05.2022 Erasmus+ Staff Exchange with Dr. Melahat Demirbilek
Dr. Melahat Demirbilek from Ankara University stayed at the Faculty of Applied Social Sciences. During her visit, she held a guest lecture on "The situation of refugees in Turkey – multiple dimensions" and taught classes in the M.A. Social Work. Learn more about her experiences at the Faculty of Applied Social Sciences in her story (PDF file).
2021
International lecture series on "Cricital views on aultcentrism and childhood."
Between October 2021 and June 2022, various national and international scholars discuss their work with B.A. Social Work students in the student-research project "critical stances towards adultcentrism in social work". Among the speakers were: Prof. Dr. Asgeir Falch Eriksen from Oslomed, Natalia Fernandes from Universidade do Minho, Spyros Spyrou from Cyprus University, and Laura Lundy from Queens University of Belfast. The lecture series was a cooperation with the theory-practice project "critical views on adultcentrim in Social Work" by Prof. Dr. Heidrun Schulze, Nadine Fiebig, Rita Nunes, and Sandra Holtgreve.
29.06.2021: Guest lecture of Dirk Schubotz from Queens University Belfast
2018
24-27.01.2018: Workshop with Ken Potter on "Narrative Practice and Community Work."
Ken Potter is a licensed Clinical Social Worker, Co-director of Warren St. Family Counseling Center in Concord, New Hampshire/USA, He is known for his innovative approaches in the Narrative Therapy Movement and a Child, as well as his work as adolescent and famlily therapist.
2017
International Symposium with The Bob Shapell School of Social Work Tel Aviv University
Together with the RheinMain University of Applied Sciences, the two institutions organized the symposium on "Professionality and Profession of Social Work - Growing up in public Responsibility in Israel and Germany"Among the speakers were (from left to right): Eugene Tartakovsky, Ph.D. from Tel Aviv University, Guy Shilo, M.S.W., Ph.D from Tel Aviv University, Rita Nunes from Free University Berlin, and Hisham Abu-Raiya, Ph.D. from Tel Aviv University (no photo). Here you can find the program (PDF 135 KB) of the International Symposium.
Dec. 2017 International Symposium with Dr. Christine Brendel and Timm Kroeger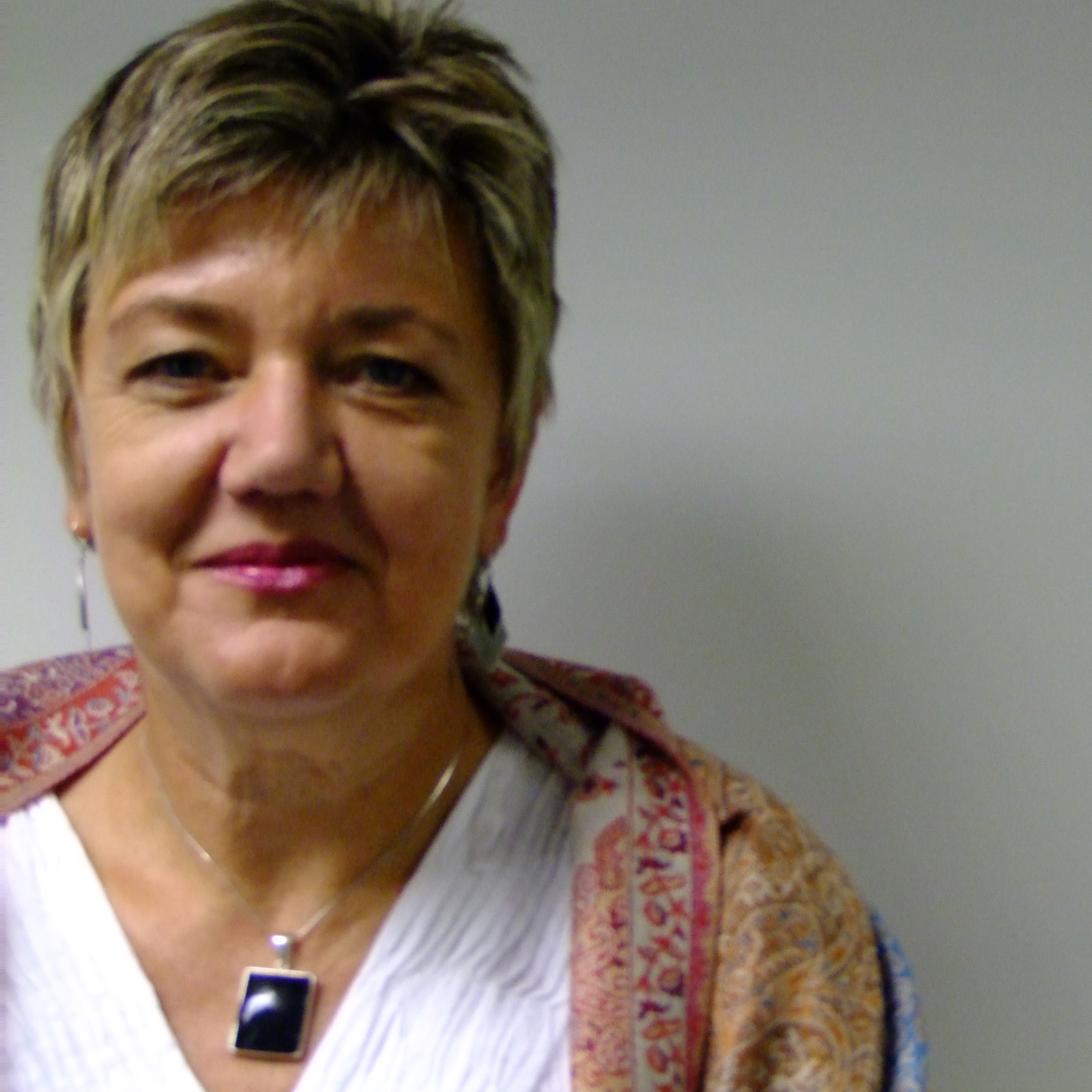 The symposium kickstarted the project "MamMut". Dr. Christine Brendel developed the regional program "ComVoMujer", combating violence against women in Peru, Bolivia, Ecuador and Paraguay. This program aims to bring the actors (men, women, the state and different companies) who fight against violence against women together and to develop various steps against violence to women. During the symposium, Christine Brendel presented good practice examples for the prevention of violence against women from South America, which could easily be implemented in the context of Germany.
27.11.-01-12.2017: Staff Week at the Hochschule RheinMain
As part of the ERASMUS+ Staff Week from the 27th of November 2017 to the 1st of December 2017, representatives from four partner universities (Namibia University of Science And Technology in Windhoek/Namibia, Wisconsin-River Falls in River Falls/USA, Fuzhou University, China, German Jordanian University in Amman/Jordan) visited the Hochschule RheinMain. At the beginning of Staff Week, the Vice President, Prof. Dr. Christiane Jost, gave a warm welcome speech (PDF 190 KB).
23.-25.11.2017: Guest teaching of Prof. Dr. Tesfaye Semela
Prof. Dr. Tesfaye Semela from Hawassa University speaks on "African Education History & Philosophy with more closer focus on Ethiopia" in the context of the seminar "Transnationale und Transkulturelle Soziale Arbeit am Beispiel Äthiopien", organised by Prof. Dr. Heidrun Schulze and Dorothee Schäfer. Here you can get an impression of the workshops (PDF 1.7 MB).
03.07.2017: Guest lecture of Gabriela Renteria Hernandez on "New perspectives for children in poor and vulnerable conditions."
Gabriela Renteria Hernandez is head of the "Centro de Apoyo a Niños y Adolescentes Trabajadores (CANAT). CANAT is a center founded in 2010 located in the city of Piura (Peru), that pursues the mission caring for children from the age of three who find themselves under conditions of poverty and exploitation. In her lecture, she gave interesting insights into the work with children in vulnerable situations in Peru.
(photo from left to right: Ines Renteria Hernandez, Gabriela Renteria Hernandez)
24.05.2017: Guest lecture of Timm Kroeger on "Working with men on the issue of violence against women."
Timm Kroeger is a former member of the GIZ Ecuador/Peru, In his lecture, he reported about projects about violence against women in South America.
18.01.2017: Guest lecture by Rachel Rosen on "Uneasy bedfellows? Women's rights, children's rights, and domestic violence.

The challenge of complexity in domestic violence."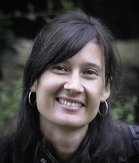 Rachel Rosen is associate professor in sociology of childhood in the Social Research Institute, UCL Institute of Education. It was her second visit at the Faculty of Applied Social Sciences and she gave an inspiring talk on the challenge of complexity in domestic violence.
Archive:
In this section you will soon find a list of earlier guests of the Faculty of Applied Social Sciences.