What is it?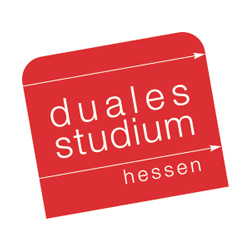 With the cooperative degree program in Insurance and Finance, you will acquire two professional qualifications: a bachelor's degree and a vocational training qualification as a Management Assistant for Insurance and Finance (German Chamber of Industry and Commerce).
In order to align the contents of the academic bachelor's degree program with the professional profile of a management assistant for insurance and finance, the degree program cooperates closely with the vocational training center of the German insurance industry, which is specifically responsible for the contents of the Chamber of Industry and Commerce examination for management assistants. The curriculum of the degree program is thus coordinated with the contents of the Chamber of Industry and Commerce and those of the internship in the insurance companies. In view of the various phases of practical experience gathered at the partner insurance companies as well as in the learning units while preparing for the management assistant examination, the required workload in the bachelor's degree program is reduced accordingly. In addition, a mentoring system (mentors from professional practice and the university cooperate closely) prepares students for their tasks in the insurance company and the theoretical requirements of their studies in line with their practical experience.
In addition to a basic education in business administration, the degree program offers a focus on the specific teaching content of the insurance and finance industry.
What can I do with it?
Upon successful completion of your studies you will be a qualified business economist for insurance and financial services / banks. You will be well prepared to support the management in insurance and integrated financial services companies at various managerial levels and, after an appropriate induction period, to take on management responsibilities yourself.
For the head of human resources development at R+V-Versicherung in Wiesbaden, one of the main advantages of the degree program is the fact that companies can gain intensive experience with the students during their vocational training: "With the cooperative degree program, highly motivated school leavers can optimally combine academic studies and job training. With two professional qualifications, they have excellent prospects for the future, as they have proven their determination, motivation and performance capabilities to their potential employer".
For degree-seeking students: detailed information on admission requirements, application deadlines, etc. can be found on the German page.
Study location

Wiesbaden, Bleichstraße/Bertramstraße Campus

Standard period of study

6 semesters

Main language of instruction

German - We offer courses in English for exchange students.

Accreditation agency

Commencement of studies

Winter semester only

Contact

Our i-Punkt at the Kurt-Schumacher-Ring Campus is there to answer all your questions about studying and applying.

You can contact ServiceCenter directly for further information on the degree program.